We put broadloom carpet (roll goods) in United Pipeline 13 years ago. It lasted a long time, but it was time for some new carpet.
The original carpet from 13 years ago was adhered to the floor so well that we could not pull it up off of the floor so we ended up purchasing a machine that uses a winch to literally rip the carpet off of the subfloor. I guess we did too good of a job last time.
The fact is, we did such a good job that they probably got an extra 4 to 5 years worth of extra wear out of the original carpet. The stairs are done in durable commercial grade rubber stair treads.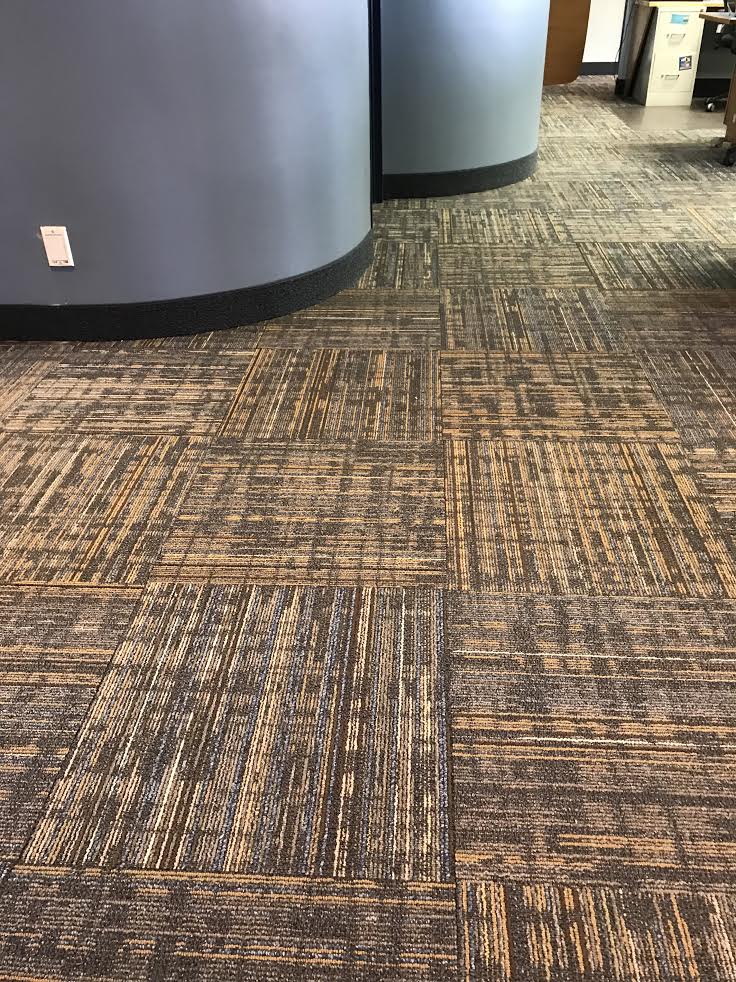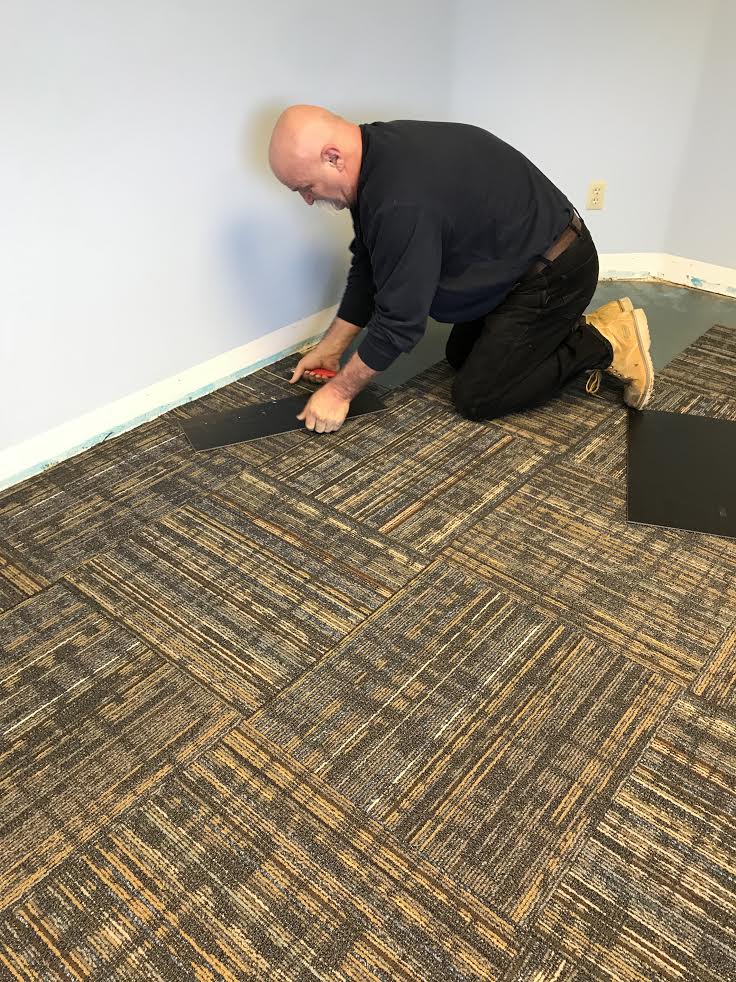 We are thrilled at how this came out! This is a pattern carpet with border job we recently completed. It was a difficult installation and we brought in one of our specialists from Utah to help in finishing this project. Thanks, Mary Chagnovich!
Some of our recent work: Quality House Interiors beautiful natural stone work.
Some of our recent work: Quality House Interiors economical and durable laminate in a rental unit.
Ben, our certified Hunter Douglas window covering installer on a job in the Glacier club.
Our latest installation projects:
Kitchen and Living Room Installations: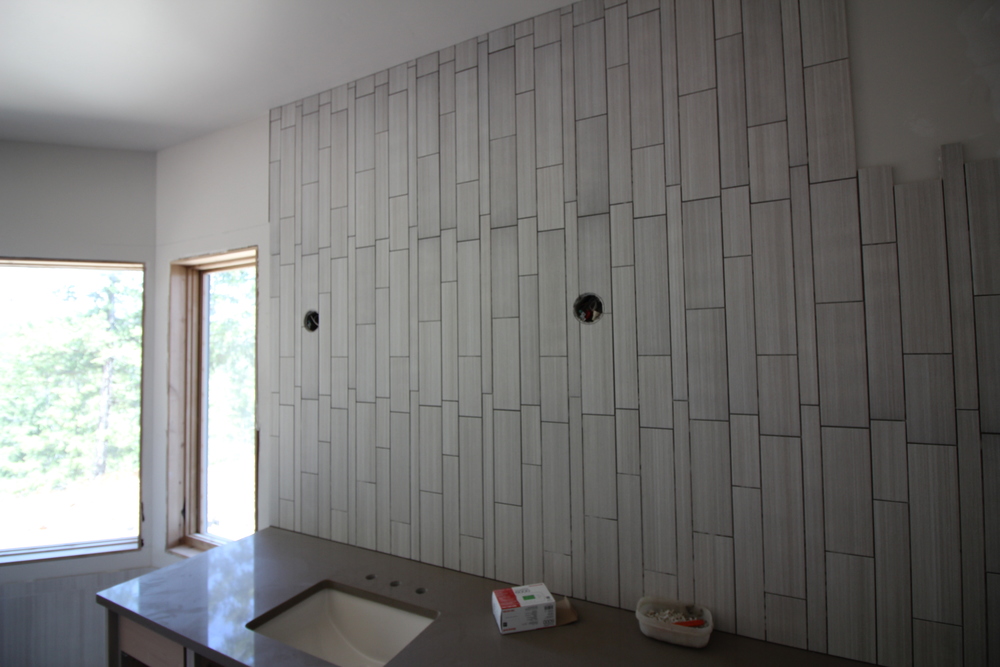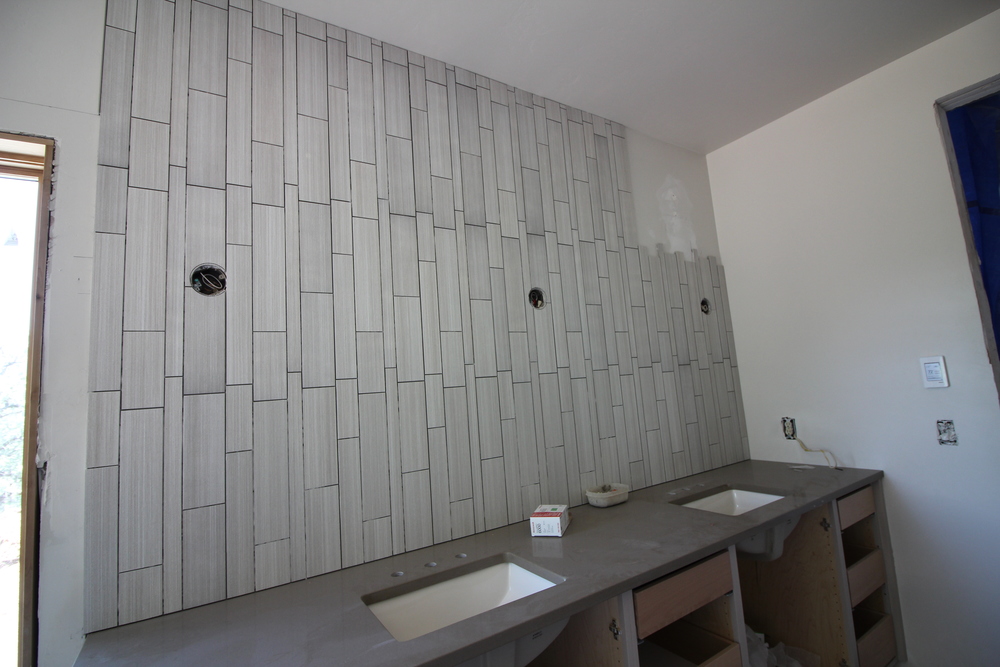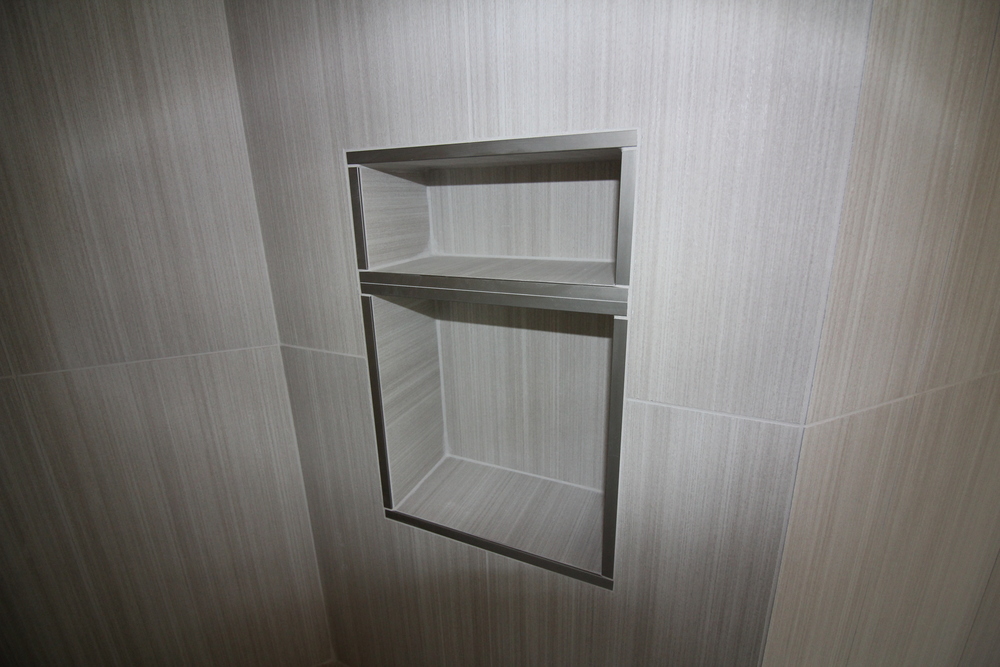 Skyline Panels by Hunter Douglas:
Large Skyline Panel - Perfect for sliding doors
New from Hunter Douglas - Banded shades in the closed position
Banded Shades in the partially open position
Hunter Douglas Shear Skyline Panel
Duette Honeycombs with Powerview - Motorized shades that operate from the top down to maintain privacy